I didn't want to spend money on something that I didn't even pay for to begin with, especially a case. I always wanted a Molskin cover, but they only make the booklet covers for iPads. Rather than buying the $30 faux leather cover off of Amazon, I decided to make my own.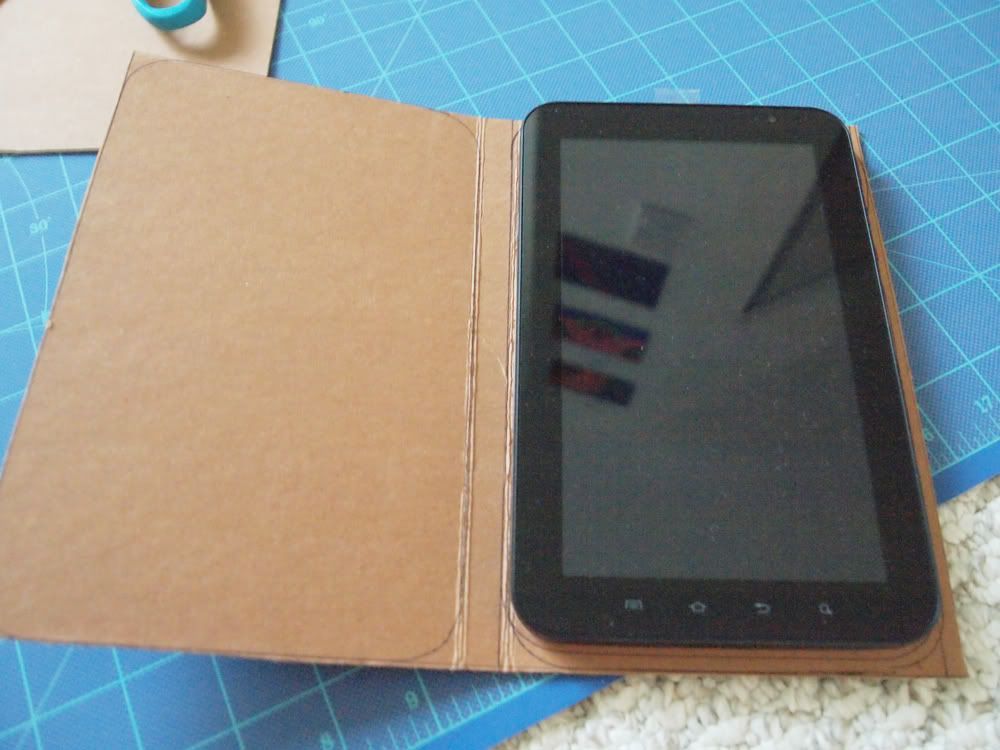 Measured the perimeter and doubled the size adding an inch for the fold.


There is a camera and flash in the back so I need to do something about that.


Measured out the size for the flash and camera on the back.


Stalker peep hole? Check!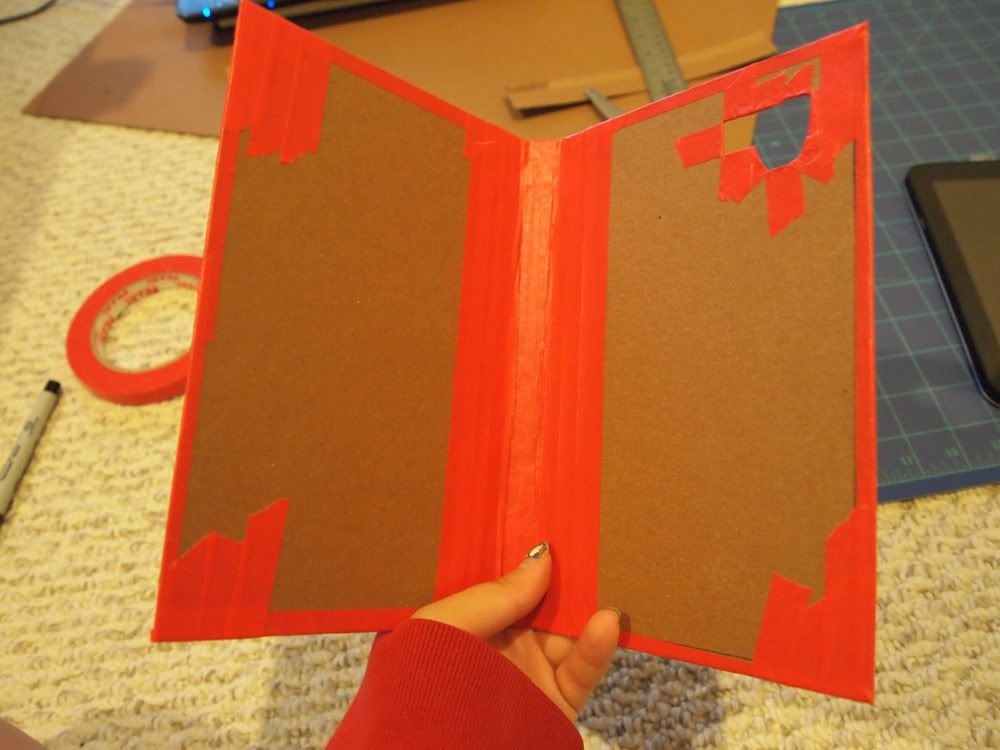 Sorry for the change of lighting. It got darker when as I was working on the cover. I taped up the edges and fold to keep the card board sturdy.


Grabbed some floral woven fabric and glued it onto the card board.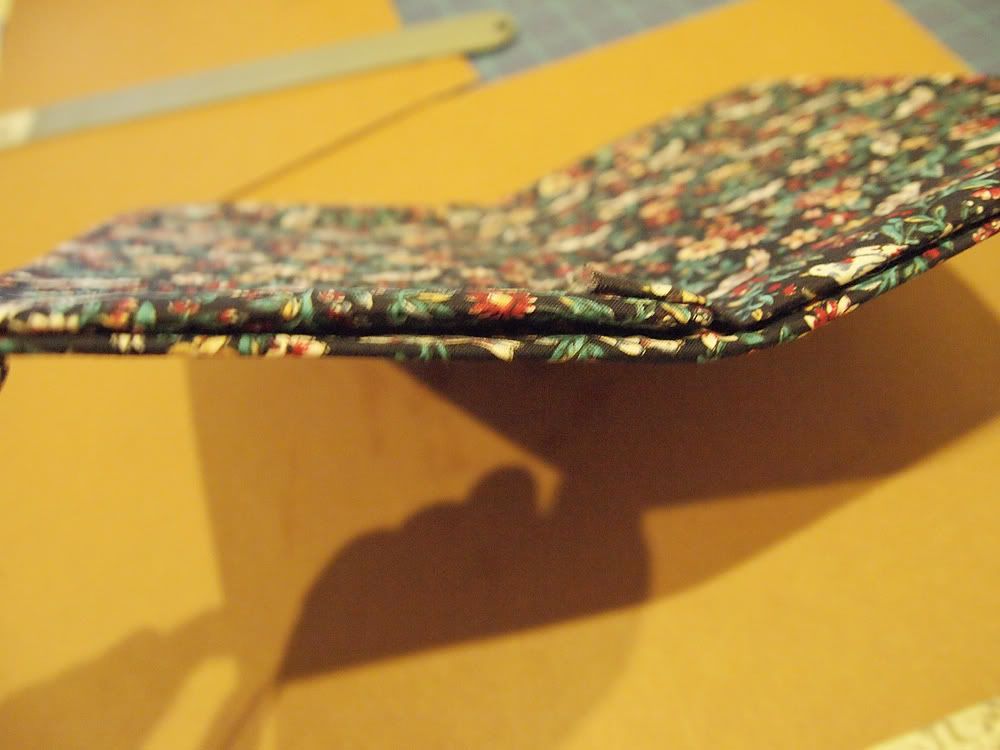 I realized it looked ugly after the glue dried because of the double layer of fabric.


I decided to hand sew the two layers together.


Cut around the hole that was made earlier and I also sew around the edges to keep the fabric from unraveling.


Perfect!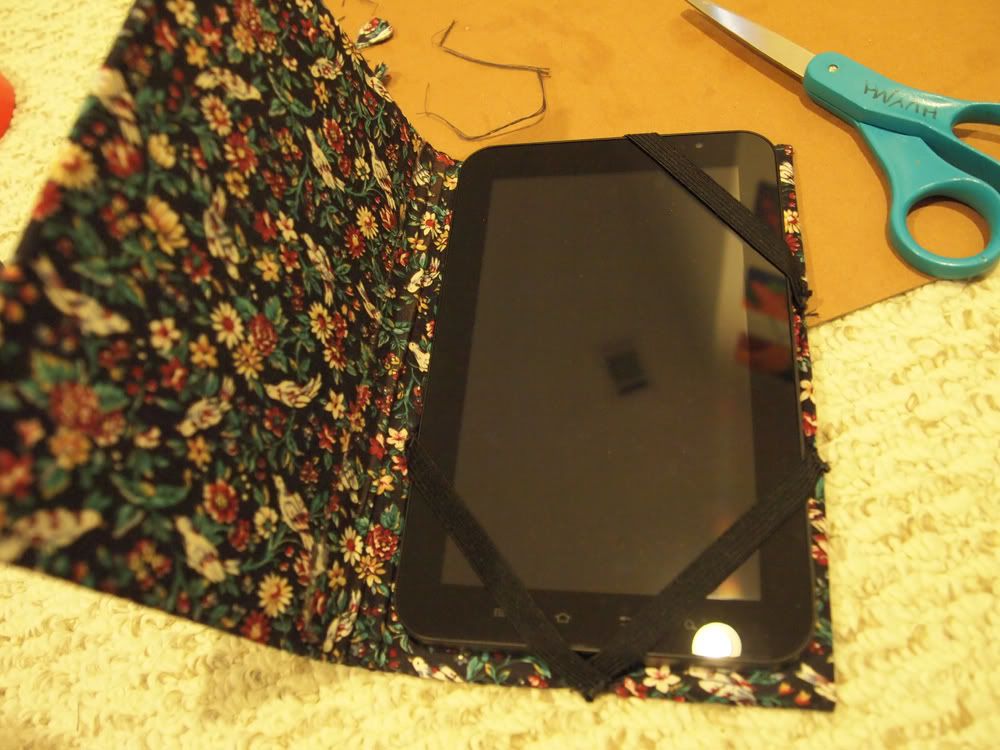 Hand sew the elastic bands on three corners. I would've done all four corners, but it was difficult sewing the inner corners since I can't push the needle through the card board.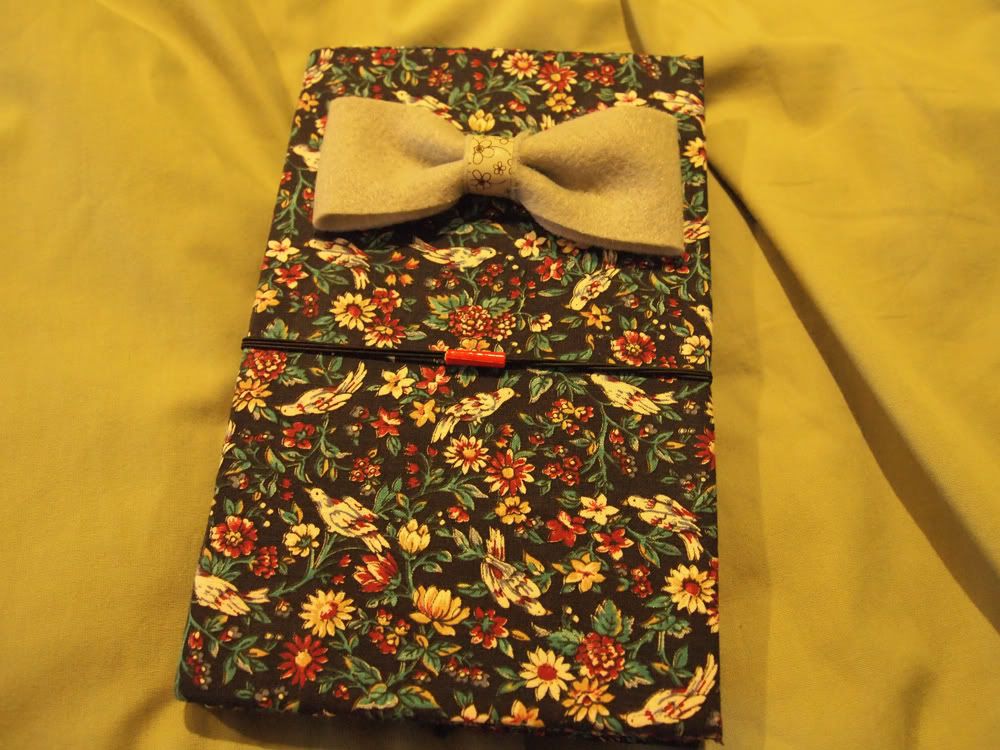 End result: I added one of my bows on there and used left over elastic as a way to keep the cover from opening up.
Phew! I got a lot of compliments on the cover. Actually people were wondering why my headphones were connected to my book...until they realized it was a tablet and not an actual book.